A delicious (Like Holy Moly Delicious) Recipe of a dinner staple.

We put a modern twist on the classic dish by cooking our ready-to-eat beans with real non-gmo ingredients and nutrient dense avocado oil.
Try Now
Authentic Recipes
Inspired by traditional Creole, Caribbean and Latin American recipes.
A Mission Driven Company
Working to eliminate socio-economic health disparities in the US.
High Quality Ingredients
Using simple, easy to recognize ingredients.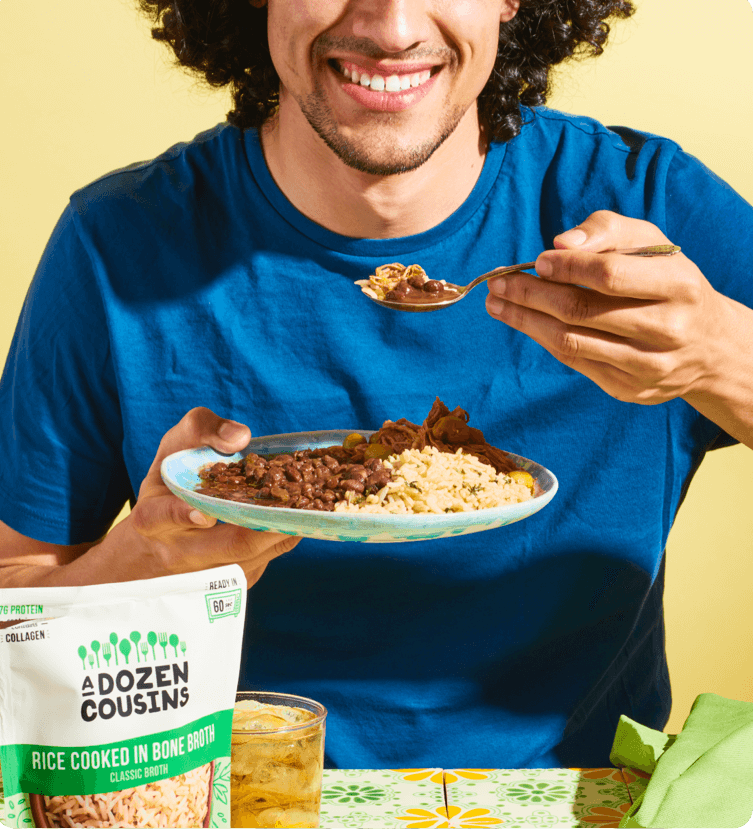 Absolutely delicious. The ingredients are clean and healthy. They even use avocado oil which is the best.
TRY BONE-BROTH RICE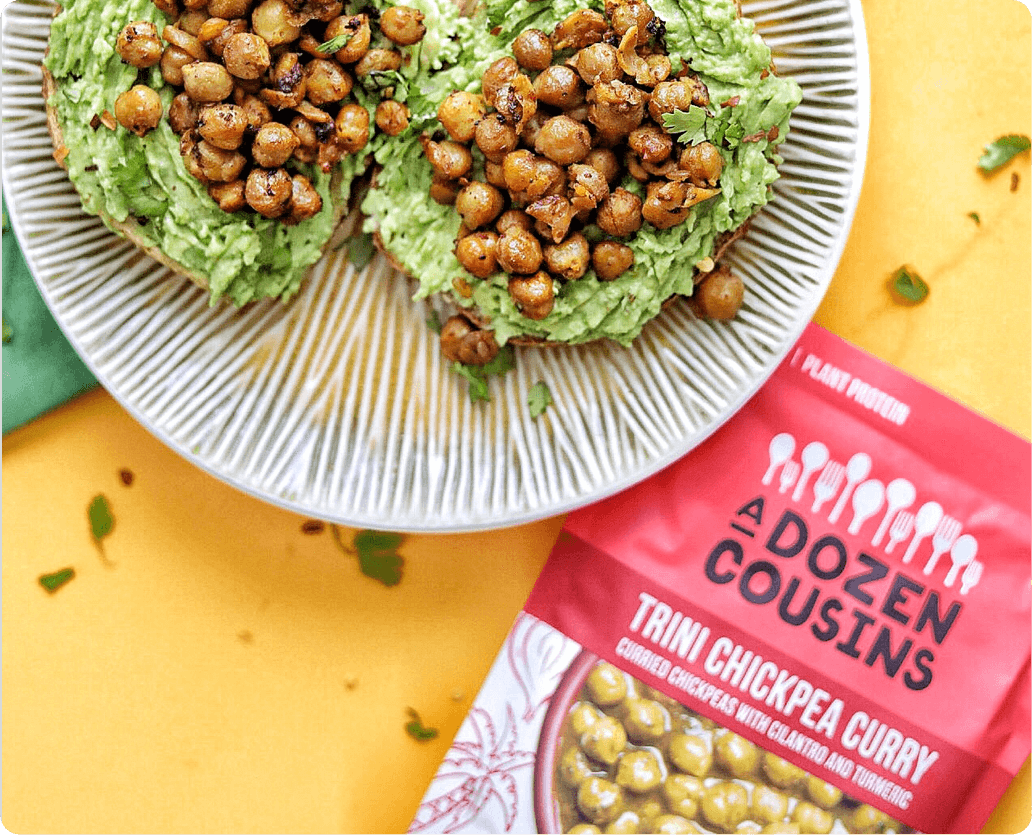 These beans are so flavorful and satisfying, I'm hooked! You can really taste the quality and the ingredient label is the cleanest I've ever seen for packaged beans.
Try Soulfully Seasoned Beans
Your browser does not support the video tag.

Your browser does not support the video tag.

Your browser does not support the video tag.
Everyone is talking about Beans!
Skip the soak. These slow-cooked and seasoned single-serving packages of beans from A Dozen Cousins are shelf-stable and ready to eat.

A delicious (like holy moly delicious) recipe of a dinner staple. The founder based his flavorful creations off his own creole, caribbean, and latin kitchen — and man, are they delicious.

These seasoned beans come in a pouch that you can heat and eat. Ingredient lists are rather short, but each flavor is delicious.

Ibraheem Basir began A Dozen Cousins as a way to honor the culinary influences of Black and Latino communities with a line of slow-cooked beans and legumes that include flavors like Cuban Black Beans and Trini Chickpea Curry.

Welcome to the fam!